ICA: Goldman vs Symon
An alternative title for this post might have been Ace of Cakes vs Iron Chef as Cheflebrity Duff Goldman takes on fellow FN colleague Michael Symon.  This makes the second week in a row that Food Network employees have squared off against each other in Kitchen Stadium.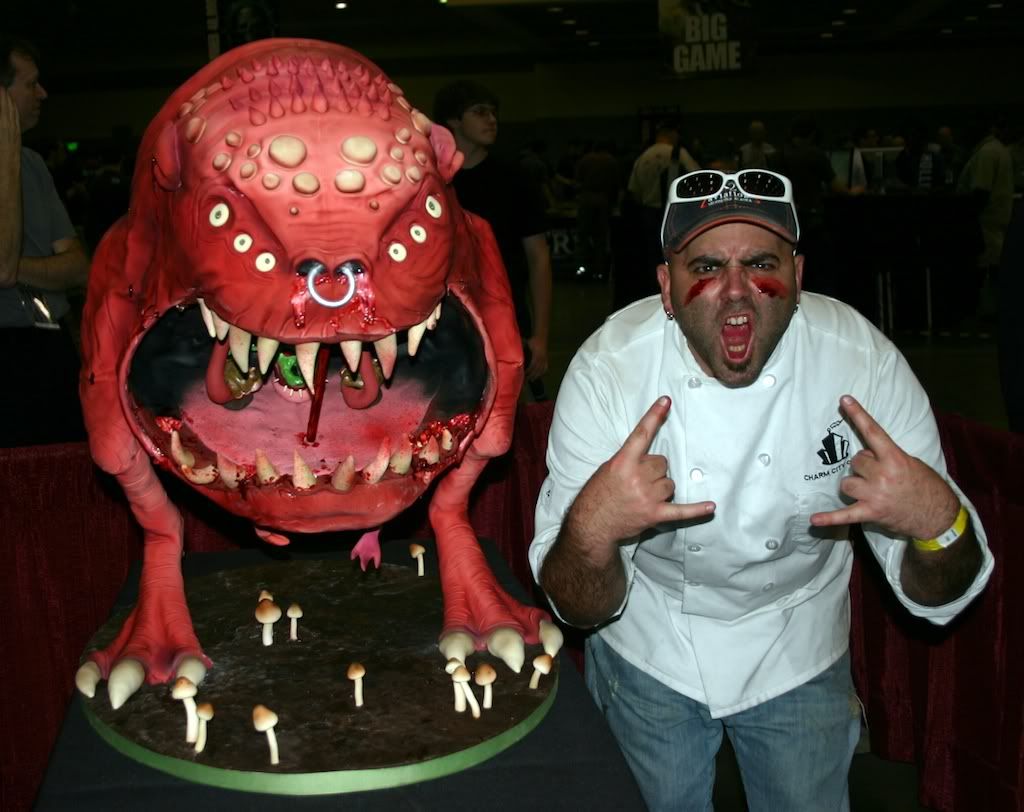 Many fans may not know that Duff is not just an Ace of Cakes, but a chef as well having studied at the Culinary Institute of America's Napa Valley campus.  He even did a little time working the line at The French Laundry owned by the man many consider the best chef in the world, Thomas Keller.
However, Chef Duff's tenure in Yountville was hardly a cakewalk.  Goldman famously abandoned his station in the middle of a rush only to return later begging for forgiveness.  Duff has also worked for Todd English at his DC restaurant Olives before returning home to Baltimore to open Charm City Cakes.
This is not Goldman's first competition on the Food Network.  He has appeared on Food Network Challenge multiple times both as a contestant and a judge for various cake challenges.  Goldman vs Symon premieres Feb 06, 2010 at 10:00 PM ET/PT.  Rumor has it one of Duff's signature power tools makes an appearance.
UPDATE: Iron Chef Symon smoked Duff winning 56 – 48 proving that savory is not a part time job.
If you haven't yet, check out my exclusive interview with Iron Chef Michael Symon HERE.
[ad] Empty ad slot (#1)!
2 Responses to ICA: Goldman vs Symon