Giveaway: Plate to Pixel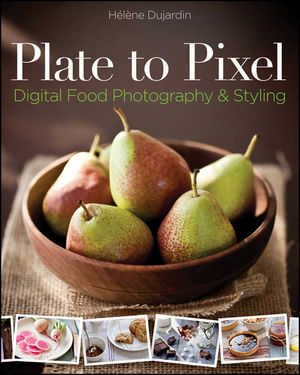 Author and food photographer, Helene Dujardin, walks readers through food photography and styling from beginning to end, in her new book, Plate to Pixel: Digital Food Photography & Styling (Wiley; May 2011). From photography fundamentals such as composition, lighting, and exposure, to food styling tips on making food look as appetizing as possible, this book is the comprehensive resource to turn to when shooting food.
Photographing food is complex and Dujardin aims to help readers develop their food photography skills with the techniques in her new book. Knowing how to make a dessert look so luscious that viewers gain two pounds just gazing at it gives the photographers the power to tease taste buds from miles away. Whether showcasing the creations coming out of a personal kitchen, or aspiring to a career in food photography, readers will devour the information in Plate to Pixel.
Final day to sign-up is 5-16-12. To enter simply leave a comment below.