Six or seven years ago I decided that all of my life's experiences had been preparing me for one thing – to be a TV chef.  The problem was I wasn't a professional chef and I didn't live in a large media market.  So I started changing my stars.  I began to write about food, I got out of my cubical and back into commercial kitchens, I started a web site and I bought a video camera.
Since then I have written two cookbooks (one has been nominated for a Gourmand World Cookbook Award), worked as a chef for a multitude of restaurants, appeared on several different TV shows, been the subject of a handful of interviews, I've talked shop with Bobby Flay, Ted Allen, Michael Symon, the list goes on and this site is currently ranked by Chef2Chef as one of the top 10 food sites on "the Online."
My journey isn't yet complete but at least I can see my destination on the horizon.  Next week I take another step, possibly the most important one so far.  A few months ago I was chosen to be a judge for the TASTY Awards which celebrate the best in food, fashion and lifestyle programming.  Next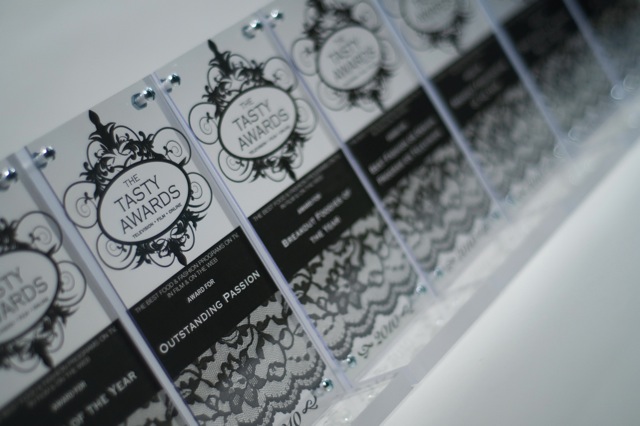 week I leave the casual pace of the Deep South and dive head first into the big leagues, Hollywood.
I am attending the TASTYs in person.  I get to meet up with some of my foodie pals IRL like Sara O'Donnel (Average Betty), Manouschka Guerrier (Private Chefs of Beverly Hills) and Susan Irby (The Bikini Chef).  Susan has been chosen as the TASTY Awards Red Carpet Ambassador.  She is giving me the bumpkin-friendly tour of LA.  Irby is originally from Georgia and will keep me from looking like a stereotype – I hope.  It won't be easy though as I have quite the "todo" list:
1. Ask a Mariachi band to play Freebird.
2. Make snarky comment about Malibu being the poor man's Biloxi.
3. Go to a Vegan restaurant and yell, "Salad is murder, too!"
4. Check flirtatious girls for Adam's Apples.
5. Visit a medical marijuana dispensary to see if bunions qualify.
6. Spray paint "SEC Football Rules" on the Hollywood sign.
7. Go to Beverly Hills and ask directions to Walmart.
The TASTYs will be presented January 13th at a Red Carpet Awards Show at Hollywood's legendary Egyptian Theater with live streaming at Hulu.com.  A few of the scheduled nominees and presenters include Gordon Ramsay (BBC, Fox), Candice Kumai (Lifetime Television, TLC), Luciene Salomone (WE tv), Ryan Seacrest (E!, Fox), Jeannie Mai (Style Network), Aida Mollenkamp (Food Network, The Cooking Channel), Manouschka Guerrier (Food Network), Guy Fieri (Food Network, NBC), Mario Batali (Food Network), Melissa and Joan Rivers (E!), Alton Brown (Food Network), Martha Stewart and the event will be hosted by Travel Channel's resident funny man Zane Lamphrey.