Last week the campus of Alabama A&M hosted what many are calling the "chicken summit."  USAG Eric Holder and USDA Secretary Tom Vilsack were joined by a gaggle of local politicians to hear the complaints of poultry farmers who labor under the iron thumb of poultry conglomerates like Pilgrim's Pride and Tyson.
The purpose of the summit was to reach out to farmers as part of the 2008 Farm Bill signed into law by President George W. Bush that requires USDA investigations into unfair practices.  To date the USDA has yet to launch a formal investigation despite obvious anti-trust violations.
No wonder.  Secretary Vilsack has had a three-decade relationship with one of the corporations the Farm Bill was designed to reconnoiter, Monsanto.  Likewise, Secretary of State Hilary Clinton has had a nefarious public relationship with Tyson that included allegations of insider trading, conflict of interest, and bribery.  Then US Attorney General Janet Reno refused to investigate her boss's wife despite overwhelming evidence.  Alabama Commissioner of Agriculture and Industries Ron Sparks, who was also in attendance, is embroiled in accusations of taking money from lobbyists to finance his election for governor.
Secretary Vilsack and AG Holder both acted surprised at the revelations of one-sided contracts and mafia-like transactions with poultry corporations.  Somehow they are the only two people that haven't seen Food Inc. Remember Carole Morrison?  She was the chicken farmer who allowed the film makers to document the substandard practices of modern factory farming.  Her reward for her heroism was having her contract pulled out from under her.
Many poultry farmers have reported similar heavy-handed dealings with poultry companies including recent threats for attending the "chicken summit."  One who ignored the extortion attempts, Alabama poultry farmer Garry Staples, stated he expected, "retaliation," from his contractor.
Assistant Attorney General Christine Varney told Staples, "I fully expect you will not experience retaliation," then handing him a piece of paper added, "But if you do, call me at that number."  Her boss, AG Holder, was strangely quite throughout the proceedings saying that the issue was "a top priority."  We'll see, this administration has proven less than trustworthy.
. . . by our own government.
As has been well documented here and on thousands of other sites President Obama has littered the USDA and FDA with lobbyists who work for the mega conglomerate Monsanto.  In case you do not know how powerful Monsanto is use this as a barometer; Monsanto tells Walmart what they can and cannot sell.
Now the effects of this unholy partnership are coming to fruition.
First I received this from Food Democracy Now:
Dear Stuart,
If the U.S. government has its way, a powerful intergovernmental group you've probably never heard of may soon prevent anyone anywhere from labeling genetically modified (GMO) food.
Operated by the United Nations, the Codex Alimentarius is a collection of guidelines, codes and recommendations regarding food safety and labeling standards which are used by the World Trade Organization (WTO) to settle international disputes regarding food and agricultural trade agreements.
The U.S. Delegation to the Codex meeting is adopting a position that would make it virtually impossible to label foods as "GMO-free" anywhere in the world.
The effects of this policy would have an apocalyptic effect on the US and even the world's food system.  It would allow Monsanto to covertly add their un-tested genetic modifications to any food item without letting the consumer know.  To fight it click HERE.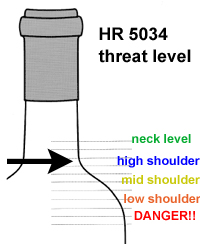 As if this were not enough, the Obama Administration continues its attempts to eradicate all small businesses.  A bill now in the House of Representatives called the Comprehensive Alcohol Regulatory Effectiveness (CARE) Act of 2010 (HR 5034) would, according to Wine Spectator,  freethegrapes.org and the Family Wineries of Washington State all say that this legislation has one goal – to destroy small wineries and breweries by eliminating competition for the large producers.
A Facebook page has been set up to fight this latest attempt at destroying our economy by the Obama Administration.  To help click HERE.
You know, I thought Bush and the Republicans were supposed to be in bed with big business but they have nothing on what Obama has pulled in just 15 months.  Happy, F'n earth Day.  If this is the President's approach to restricting corporate corruption and defeating obesity I wonder what his technique is for saving the dolphins in Japan.  Sarin gas and nukes maybe?