. . . by our own government.
As has been well documented here and on thousands of other sites President Obama has littered the USDA and FDA with lobbyists who work for the mega conglomerate Monsanto.  In case you do not know how powerful Monsanto is use this as a barometer; Monsanto tells Walmart what they can and cannot sell.
Now the effects of this unholy partnership are coming to fruition.
First I received this from Food Democracy Now:
Dear Stuart,
If the U.S. government has its way, a powerful intergovernmental group you've probably never heard of may soon prevent anyone anywhere from labeling genetically modified (GMO) food.
Operated by the United Nations, the Codex Alimentarius is a collection of guidelines, codes and recommendations regarding food safety and labeling standards which are used by the World Trade Organization (WTO) to settle international disputes regarding food and agricultural trade agreements.
The U.S. Delegation to the Codex meeting is adopting a position that would make it virtually impossible to label foods as "GMO-free" anywhere in the world.
The effects of this policy would have an apocalyptic effect on the US and even the world's food system.  It would allow Monsanto to covertly add their un-tested genetic modifications to any food item without letting the consumer know.  To fight it click HERE.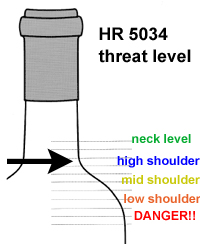 As if this were not enough, the Obama Administration continues its attempts to eradicate all small businesses.  A bill now in the House of Representatives called the Comprehensive Alcohol Regulatory Effectiveness (CARE) Act of 2010 (HR 5034) would, according to Wine Spectator,  freethegrapes.org and the Family Wineries of Washington State all say that this legislation has one goal – to destroy small wineries and breweries by eliminating competition for the large producers.
A Facebook page has been set up to fight this latest attempt at destroying our economy by the Obama Administration.  To help click HERE.
You know, I thought Bush and the Republicans were supposed to be in bed with big business but they have nothing on what Obama has pulled in just 15 months.  Happy, F'n earth Day.  If this is the President's approach to restricting corporate corruption and defeating obesity I wonder what his technique is for saving the dolphins in Japan.  Sarin gas and nukes maybe?
In 2003 I discovered a profession that I thought was perfect for my passions and talents, TV chef. I have spent the past half decade trying to reach this lofty, if bizarre, goal. It has been a tough road as, like I have said before, there are no vocational programs or community college courses to prepare me for it. But, finally, there is now an instruction manual.
Award-winning food writer Irena Chalmers (The Great Food Almanac – an IACP Julia Child Award winner) has published a new book that introduces and lays the groundwork for all those foodies who want to make their hobby their vocation: Food Jobs: 150 Great Jobs for Culinary Students, Career Changers and FOOD Lovers.
Chalmers's career has been unprecedented. She is a renowned and respected food writer, editor, and publisher who has lent her talents to literally hundreds of titles, cookbooks, and guides. In addition to her work with books, she has also contributed articles to at least a dozen different magazines, including Chef magazine, where she served as the "Last Word" columnist for five years. She has also been a guest on over a hundred radio programs.
Upon receiving my copy of Food Jobs, it was hard to resist jumping past the first 136 pages to get to chapter 4, entitled "All Things Media." Alas I was able to keep my personal ambitions at bay and for almost 15 minutes, too. The first section of chapter 4 deals with food writing. The list of food writers who have progressed from written page to small screen is impressive, like Michael Ruhlman, Jeffrey Steingarten, Anthony Bourdain, and even Chalmers herself. As the chapter unfolds you also get looks at less glamorous but possibly more rewarding food media careers like publishing, food styling and restaurant reviewing.  And there are eight more chapters!
But the real magic of Food Jobs is that I discovered a lot of jobs that I had never thought of before. Professions like culinary tour guide, olive oil tester, and even fortune cookie message writer (somebody's got to come up with that stuff) are all discussed, as are more conventional occupations like cruise-ship chef, menu designer, or product demonstrator. Chalmers's work is perfect for those of you contemplating a career change or are just jazzed about food in general. Don't be surprised if Irena Chalmers is toting home more hardware after the culinary awards festivals next spring.
photo courtesy of foodjobsbook.com