I am a chef and food activist but admittedly not a scientist.  Still there is an overwhelming amount of evidence that e coli entered our food system via genetically modified seeds, specifically corn.
To make corn that was resistant to their "Round Up" weed killer, Monsanto Chemical Company developed a way of changing the genetic structure of corn so that "Round Up" wouldn't hurt it.  The way they got the genetic modifications into the seed germ was to piggyback it on an obscure bacteria found in feces and soil.  That bacteria was e coli.  This is a well known and well documented story that has been mentioned in documentaries like King Corn and Food Inc. Monsanto does not deny that they use e coli in their GM products but they do deny that it is connected to the outbreaks of the past few decades.  The time line of outbreaks corresponds perfectly with the introduction of GM seed into the food system.
Cows are fed this e coli laced GM corn.  Corn is not a natural food for cattle therefore it takes their stomachs longer to digest than it would natural foods like grass or hay.  A cow's stomachs (they have four of them) are the absolute best breeding ground for e coli reproduction.  Now the bovine scat is teeming with the deadly bacteria; this scat is then sold as fertilizer all over the world.  That is how it finds its way to produce like spinach, cilantro and sprouts.  Since these foods are commonly eaten raw there is no heat application to kill the e coli microbes.
As far as prevention of e coli dosing simply spray all of your produce with a combination of water and white vinegar.  The vinegar will kill most any bacteria including salmonella and e coli. From the The Vinegar Institute:
Add 2 tablespoons white distilled vinegar to 1 pint water and use to wash fresh fruits and vegetables, then rinse thoroughly.
E coli symptoms according to WebMD:
Severe stomach cramps and stomach tenderness.
Diarrhea, watery at first, but often becoming very bloody.
Nausea and vomiting.
. . . by our own government.
As has been well documented here and on thousands of other sites President Obama has littered the USDA and FDA with lobbyists who work for the mega conglomerate Monsanto.  In case you do not know how powerful Monsanto is use this as a barometer; Monsanto tells Walmart what they can and cannot sell.
Now the effects of this unholy partnership are coming to fruition.
First I received this from Food Democracy Now:
Dear Stuart,
If the U.S. government has its way, a powerful intergovernmental group you've probably never heard of may soon prevent anyone anywhere from labeling genetically modified (GMO) food.
Operated by the United Nations, the Codex Alimentarius is a collection of guidelines, codes and recommendations regarding food safety and labeling standards which are used by the World Trade Organization (WTO) to settle international disputes regarding food and agricultural trade agreements.
The U.S. Delegation to the Codex meeting is adopting a position that would make it virtually impossible to label foods as "GMO-free" anywhere in the world.
The effects of this policy would have an apocalyptic effect on the US and even the world's food system.  It would allow Monsanto to covertly add their un-tested genetic modifications to any food item without letting the consumer know.  To fight it click HERE.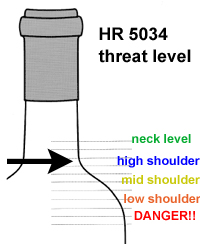 As if this were not enough, the Obama Administration continues its attempts to eradicate all small businesses.  A bill now in the House of Representatives called the Comprehensive Alcohol Regulatory Effectiveness (CARE) Act of 2010 (HR 5034) would, according to Wine Spectator,  freethegrapes.org and the Family Wineries of Washington State all say that this legislation has one goal – to destroy small wineries and breweries by eliminating competition for the large producers.
A Facebook page has been set up to fight this latest attempt at destroying our economy by the Obama Administration.  To help click HERE.
You know, I thought Bush and the Republicans were supposed to be in bed with big business but they have nothing on what Obama has pulled in just 15 months.  Happy, F'n earth Day.  If this is the President's approach to restricting corporate corruption and defeating obesity I wonder what his technique is for saving the dolphins in Japan.  Sarin gas and nukes maybe?