Some 20 years ago, having learned that his high fat, high calorie cooking style was killing his wife Graham Kerr changed his approach.  Known to the world as the Galloping Gourmet, Kerr was famous for making classic French cuisine layered in butter, cream and fatty cuts of red meat.  Weight Watchers actually declared him public enemy #1, an amazing display of hypocrisy when you consider the toxicity of their diet food.
In 1993, he published Graham Kerr's Minimax Cookbook and in the blink of an eye invented something brand new – healthy food that also tasted good.  Prior to that people were faced with either enjoying their food or enduring it.  Kerr refused to believe that low fat, low calorie food had to be low flavor as well.  "Minimax" quite simply means minimize the fat and calories and maximize the flavor.
Two decades and two dozen books later, Chef Kerr has created a craze.  He is almost single-handedly responsible for the popularity of extra virgin olive oil in this country.  And a legion of talented chefs have followed in his footsteps like Nathan Lyon, Jamie Oliver and Susan Irby to further explore the world of healthy, tasty food.
However, Chef Kerr has not ceased his own explorations.  With the ever deteriorating food system in this country thanks to factory farming and genetically modified foods the next logical step would being growing his own food.  These days the fictional world of Mad Max doesn't seem as far fetched as it once did.  It only makes sense to safeguard oneself against the tribulations of hyper-inflation or the fall of western civilization.
More and more people are starting their own gardens.  Count Graham Kerr among the lot.  "Why?" you may ask.  In Kerr's own words:
In my long career as a gourmet/nutrition teacher I have cooked just about everything that grows, but I've never grown a thing I've cooked.  So I got to thinking about the earth-to-table process.  I decided to go back to the starting line and run the whole race from the beginning.
Kerr's newest work Growing at the Speed of Life: A Year in the Life of My First Kitchen Garden is an instruction manual to taking what you eat back from a corrupt government and the agribusiness giants that control it.  Though it contains a hundred recipes it is not a cookbook.
Growing at the Speed of Life shows you with great detail and illustration exactly what Kerr did to construct a garden that is brilliant in its design.  The garden is a model of sustainable, organic efficiency.  Kerr describes what he did and eloquently explains why he did it.
Additionally Kerr has compiled an extensive catalog of virtually every edible botanical on the planet.  He not only describes its flavor and nutritional value but he also suggests pairings and preparation techniques.  This is also where the recipes come in; they demonstrate the variety of flavors available to someone with a proper garden.  I've never scene such a comprehensive guide to fruits and vegetables.
I have been highly impressed by the attention to detail in this book.  Each process is described so that you can understand not only how to do something a certain way but why that way works.  It has inspired me to try and start my own garden this spring.  If I can grown my own produce between that, the fish in the creek and the squirrels in the trees I should be okay should the Mayan prophecies prove true.
If you haven't already be sure to check put my exclusive interview with Chef Kerr from last fall HERE.
This is part one of eight that are available for you to watch for free on youtube.  This is a very important documentary by independent filmmaker Marie-Monique Robin about the greatest threat to mankind today, Monsanto.  You know how we have all seen movies about some mega powerful company wrought with evil and plummeting the world towards annihilation?  Watching those movies we all had the same thought in the back of our minds, "that makes for great story telling but no company is that insidious."  Well, Monsanto just may be worse than any of those fictional movie corporations.
Keep in mind as you watch this that President George H. W. Bush appointed a Monsanto lobbyist, Michael Taylor, to head the FDA in the early 1990's.  Bill Clinton also hired a Monsanto mole for his two terms.  Likewise Bush Jr. hired a Monsanto thug.  President Obama has hired no less than seven Monsanto puppets including USDA Secretary Tom Vilsack and former FDA big wig Michael Taylor.  The devastation this unholy union has brought to our food system in the subsequent 20 years trumps anything Hollywood has ever dreamed up.  It begs this question – who actually runs the legislative branch of the government, the President or Monsanto?
. . . by our own government.
As has been well documented here and on thousands of other sites President Obama has littered the USDA and FDA with lobbyists who work for the mega conglomerate Monsanto.  In case you do not know how powerful Monsanto is use this as a barometer; Monsanto tells Walmart what they can and cannot sell.
Now the effects of this unholy partnership are coming to fruition.
First I received this from Food Democracy Now:
Dear Stuart,
If the U.S. government has its way, a powerful intergovernmental group you've probably never heard of may soon prevent anyone anywhere from labeling genetically modified (GMO) food.
Operated by the United Nations, the Codex Alimentarius is a collection of guidelines, codes and recommendations regarding food safety and labeling standards which are used by the World Trade Organization (WTO) to settle international disputes regarding food and agricultural trade agreements.
The U.S. Delegation to the Codex meeting is adopting a position that would make it virtually impossible to label foods as "GMO-free" anywhere in the world.
The effects of this policy would have an apocalyptic effect on the US and even the world's food system.  It would allow Monsanto to covertly add their un-tested genetic modifications to any food item without letting the consumer know.  To fight it click HERE.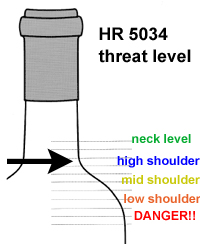 As if this were not enough, the Obama Administration continues its attempts to eradicate all small businesses.  A bill now in the House of Representatives called the Comprehensive Alcohol Regulatory Effectiveness (CARE) Act of 2010 (HR 5034) would, according to Wine Spectator,  freethegrapes.org and the Family Wineries of Washington State all say that this legislation has one goal – to destroy small wineries and breweries by eliminating competition for the large producers.
A Facebook page has been set up to fight this latest attempt at destroying our economy by the Obama Administration.  To help click HERE.
You know, I thought Bush and the Republicans were supposed to be in bed with big business but they have nothing on what Obama has pulled in just 15 months.  Happy, F'n earth Day.  If this is the President's approach to restricting corporate corruption and defeating obesity I wonder what his technique is for saving the dolphins in Japan.  Sarin gas and nukes maybe?