By MARY CLARE JALONICK Associated Press Writer
WASHINGTON (AP) – A recall of romaine lettuce that has sickened students with E. coli poisoning is expanding as the government tries to find out where the contamination occurred.
The Food and Drug Administration said late Monday that a food distributor in Moore, Okla., is recalling romaine lettuce that came from the same farm in Yuma, Ariz., that grew lettuce that sickened students in Michigan, Ohio and New York. Ohio-based Freshway Foods announced a 23-state recall of romaine lettuce last week related to those outbreaks.
At least 19 people have been sickened in connection with the E. coli outbreaks, which come from a rare strain of the disease that is difficult to diagnose. Officials at the federal Centers for Disease Control say they are looking at an additional 10 probable cases of E. coli poisoning from tainted lettuce.
Thanks Monsanto for using e coli to genetically modify corn thus introducing it to the food system.  Thanks Michael Taylor (FDA) for making sure Monsanto's GM corn made it into the food system without being tested.  Thanks Tom Vilsack (USDA) for flying around on a Monsanto jet for 30 years convincing us there was nothing wrong with GM corn when you knew it wasn't safe.  Ooh, and a special thank you to President Barrack Obama for turning the nation's food safety over to these guys in exchange for campaign contributions.
FDA News Release

For Immediate Release: May 6, 2010
Media Inquiries: Michael Herndon 301-796-4673, Michael.Herndon@fda.hhs.gov
Consumer Inquiries: 888-INFO-FDA
FDA Supports Freshway Foods Voluntary Recall of Lettuce
Freshway Foods of Sidney, Ohio, announced today a voluntary recall of certain romaine lettuce products because of the possible connection between the recalled romaine lettuce and an outbreak of foodborne disease. FDA supports this action by Freshway Foods. The outbreak, which is still under investigation, involves cases in Michigan, Ohio, and New York of illnesses due to infection with E. coli O145, a harmful bacteria.
On May 5, 2010, the New York state Public Health Laboratory, Wadsworth Center, in Albany reported finding E. coli O145 in an unopened bag of Freshway Foods shredded romaine lettuce being recalled.
A Freshway Foods press release says the recalled shredded romaine lettuce was sold to wholesalers, food service outlets, and some in-store salad bars and delis in the following areas: Alabama, Connecticut, District of Columbia, Florida, Georgia, Illinois, Indiana, Kansas, Kentucky, Maryland, Massachusetts, Michigan, Missouri, New Jersey, New York, North Carolina, Ohio, Pennsylvania, Rhode Island, South Carolina, Tennessee, Virginia, West Virginia, and Wisconsin.
Symptoms of infection with harmful E. coli may range from none to mild diarrhea to severe complications. The acute symptoms include severe abdominal cramps and diarrhea, which may be bloody. Patients may progress to serious complications, such as kidney damage. FDA and CDC encourage anyone with the symptoms listed to contact his or her health care provider immediately.
The recalled shredded romaine lettuce has a "best if used by" date of May 12 or earlier. The Freshway Foods press release advises restaurants, distributors, and retailers to throw out or refrain from using shredded romaine lettuce from Freshway Foods with these "use by" dates. Additionally, Freshway Foods is advising consumers not to eat "grab and go" salads sold in-store salad bars and delis at Kroger, Giant Eagle, Ingles Markets, and Marsh stores.
Shredded romaine lettuce from Freshway Foods with "use by" dates after May 12 are not involved in this voluntary recall. Romaine lettuce and other types of lettuce and leafy greens from other producers are also not affected by this recall.
Multiple lines of evidence have implicated shredded romaine lettuce from one processing facility as a source of infections in a multistate outbreak to which this recall may be related.
To date, 19 confirmed cases of E. coli O145 illnesses have been reported from Michigan, Ohio, and New York. These illnesses include 12 individuals who have been hospitalized, and three with a potentially life threatening complication called hemolytic uremic syndrome (HUS). HUS is a serious condition in which the body's blood-clotting mechanisms are altered, causing blocked circulation or bleeding in the brain or kidneys.
The evidence includes preliminary results of product traceback investigations that indicate:
The shredded romaine lettuce consumed by ill persons in three states originated from one processing facility
preliminary results of a case-control study in one state that found a statistically significant association between E. coli O145 infection
and ingestion of lettuce from the same processing facility; and recovery of E. coli O145 from an unopened package of shredded romaine lettuce from the same processing facility that was obtained from a food service entity associated with the outbreak.
For more information on the outbreak of foodborne illness to which this recall may be related, please see http://www.cdc.gov/ecoli/ . The FDA, the Centers for Disease Control and Prevention, and state public health officials in Michigan, New York, and Ohio continue to investigate that outbreak and will provide updates as more information is available.
For more information on foodborne illness: http://www.foodsafety.gov.
. . . by our own government.
As has been well documented here and on thousands of other sites President Obama has littered the USDA and FDA with lobbyists who work for the mega conglomerate Monsanto.  In case you do not know how powerful Monsanto is use this as a barometer; Monsanto tells Walmart what they can and cannot sell.
Now the effects of this unholy partnership are coming to fruition.
First I received this from Food Democracy Now:
Dear Stuart,
If the U.S. government has its way, a powerful intergovernmental group you've probably never heard of may soon prevent anyone anywhere from labeling genetically modified (GMO) food.
Operated by the United Nations, the Codex Alimentarius is a collection of guidelines, codes and recommendations regarding food safety and labeling standards which are used by the World Trade Organization (WTO) to settle international disputes regarding food and agricultural trade agreements.
The U.S. Delegation to the Codex meeting is adopting a position that would make it virtually impossible to label foods as "GMO-free" anywhere in the world.
The effects of this policy would have an apocalyptic effect on the US and even the world's food system.  It would allow Monsanto to covertly add their un-tested genetic modifications to any food item without letting the consumer know.  To fight it click HERE.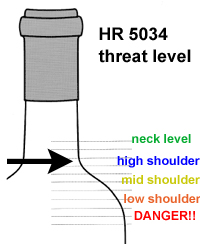 As if this were not enough, the Obama Administration continues its attempts to eradicate all small businesses.  A bill now in the House of Representatives called the Comprehensive Alcohol Regulatory Effectiveness (CARE) Act of 2010 (HR 5034) would, according to Wine Spectator,  freethegrapes.org and the Family Wineries of Washington State all say that this legislation has one goal – to destroy small wineries and breweries by eliminating competition for the large producers.
A Facebook page has been set up to fight this latest attempt at destroying our economy by the Obama Administration.  To help click HERE.
You know, I thought Bush and the Republicans were supposed to be in bed with big business but they have nothing on what Obama has pulled in just 15 months.  Happy, F'n earth Day.  If this is the President's approach to restricting corporate corruption and defeating obesity I wonder what his technique is for saving the dolphins in Japan.  Sarin gas and nukes maybe?