I know there are good people who are members of the Occupy movement.  I know that they have legitimate grievances, many of which I agree with.  Unfortunately they are in an extreme minority.  I'd say they make up no more than 1% of the Occupy crowd.  The other 99% are a bunch of thugs and vagabonds.
In June of this summer Marc Epstein opened a small business called Milk Street Cafe, a 23,000 square-foot eatery located at 40 Wall Street.  The cafe created 91 new jobs.  Then the Occupy Wall Street riots started.
You remember OWS, right?  They claimed to be crusading on behalf of equality, social justice and the rights of a fictitious 99%.  Customers have been unable to get to the cafe because of the riots therefore this Thursday Epstein is closing the doors for good at Milk Street Cafe.  There is only one group at fault for this.  It isn't the bankers, it isn't the government and it damned sure it isn't Epstein's fault.  Nope, the sole cause for this business failing was the Occupiers.  Period.  Their actions alone caused this.  No amount of rationalization can change that.
Well, this gaggle of d-bags have closed down a promising small business.  Epstein is not the CEO of a mega-billion dollar corporation like Darden Restaurants.  Darden is the parent company of such affronts to the culinary world as Olive Garden and Red Lobster.  Darden actually fits the popular idea of an evil corporation.  No Epstein is a small businessman from Boston who had a simple dream of opening a cafe in the greatest city in the world.  But now that dream has been squashed by a bunch of brats whining about free iPads.
I feel sorry for Epstein and his employees.  They did nothing to deserve this and the Occupy people feel no remorse because the only thing that matters to them is taking from others.  "Everyone has to understand the consequences of their actions," Epstein said. "I have 90 plus people who put their faith in me. I feel horrible."
It wasn't your fault, Mr. Epstein.  The blame rests solely with the childish antics of elitists who think the world owes them a living.  Perhaps the city of New York shares in the blame for not quelling the riots months ago but it is hard to fault someone for wanting to avoid bloodshed.
I also feel sorry for the handful of good, well-meaning members of the Occupy movement who had their cause highjacked by a bunch of trust fund babies who are upset that they weren't just handed a six-digit salary and three-story home in the burbs just for being born.
Originally posted June 3, 2008.
Just to touch on this topic since there seems to be a lot of confusion about it.
Most restaurants are equipped to easily calculate and print separate checks. Much of the time separate checks are a breeze and pose no problems. However, there are a few situations when it is better or proper for one or two people to pick up the whole check.
Parties constitute a situation where separate checks are improper. There are many reasons for this like etiquette – the person who invites is the host and the host should foot the bill, however the changing climate of the modern dinner scene has watched a lot of 20th Century etiquette fall by the wayside so today this is more of a guideline than a hard fast rule. But even today the chief reason for one or two people picking up the bill is to make sure the people who have just provided your party with food and drink get paid. Otherwise, more times than not someone in a large party will not only leave without tipping but without paying at all.  That's right, I said more often than not.
Think of all the times you have been part of a large group at a restaurant. This should shock you – half the time a member of your party has skipped out without paying anything. They are not just stealing from the restaurant but also from the server who often has to pay for the meal out of their tips and they steal from the other people in their party as well. If I intend for this $10 of my hard earned money to go to the person who gave me service but you use it to cover your bill then you have stolen my $10. Skip outs are the main reason restaurants have to put gratuities on large parties – to assure that there is enough money to cover the total bill once the dust settles. One check solves this.
The other reason large parties should never ask for separate checks is because it becomes inconvenient for everyone. One person cannot check out 30 people at the same time, that is why WalMart has more than one cash register. And it never fails, someone will always be in a hurry which starts a snowball effect, suddenly everyone is in a hurry.
Which brings us to the other situation where it is not a good idea to ask for separate checks – whenever you, the customer are in a hurry. If you are truly crunched for time then you will pick up the check. Cashing out a check is a one to five minute process – when you go separate checks for three people you have tripled the cash out time up to 15 minutes. If you are running late it is not the restaurant's fault nor is it the server's because when push comes to shove you getting somewhere on time is not as important as them getting their money.  So decide what is more important to you, the money or the time. As much as the server wants to provide you with both it simply is not possible all the time.  The choice is totally yours, as should be the consequences.
HERE is another great article on this subject by Leon Scott.
. . . by our own government.
As has been well documented here and on thousands of other sites President Obama has littered the USDA and FDA with lobbyists who work for the mega conglomerate Monsanto.  In case you do not know how powerful Monsanto is use this as a barometer; Monsanto tells Walmart what they can and cannot sell.
Now the effects of this unholy partnership are coming to fruition.
First I received this from Food Democracy Now:
Dear Stuart,
If the U.S. government has its way, a powerful intergovernmental group you've probably never heard of may soon prevent anyone anywhere from labeling genetically modified (GMO) food.
Operated by the United Nations, the Codex Alimentarius is a collection of guidelines, codes and recommendations regarding food safety and labeling standards which are used by the World Trade Organization (WTO) to settle international disputes regarding food and agricultural trade agreements.
The U.S. Delegation to the Codex meeting is adopting a position that would make it virtually impossible to label foods as "GMO-free" anywhere in the world.
The effects of this policy would have an apocalyptic effect on the US and even the world's food system.  It would allow Monsanto to covertly add their un-tested genetic modifications to any food item without letting the consumer know.  To fight it click HERE.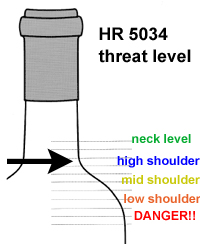 As if this were not enough, the Obama Administration continues its attempts to eradicate all small businesses.  A bill now in the House of Representatives called the Comprehensive Alcohol Regulatory Effectiveness (CARE) Act of 2010 (HR 5034) would, according to Wine Spectator,  freethegrapes.org and the Family Wineries of Washington State all say that this legislation has one goal – to destroy small wineries and breweries by eliminating competition for the large producers.
A Facebook page has been set up to fight this latest attempt at destroying our economy by the Obama Administration.  To help click HERE.
You know, I thought Bush and the Republicans were supposed to be in bed with big business but they have nothing on what Obama has pulled in just 15 months.  Happy, F'n earth Day.  If this is the President's approach to restricting corporate corruption and defeating obesity I wonder what his technique is for saving the dolphins in Japan.  Sarin gas and nukes maybe?
East versus West tonight as California's celebrated Chef David Kinch enters Kitchen Stadium to match spatulas with Iron Chef Bobby Flay.  The judges for this battle of culinary wits are James Oseland (editor-in-chief of Saveur magazine), Cady Huffman (actress) and Lee Jones (sustainable farming guru).  Of course Alton Brown will be manning his post as MC.
Northern California is a Mecca of great restaurants and Kinch's Manresa Restaurant is one example why.  Featuring the flavors of the Basque Region mixed with the bounty of America, Manresa Restaurant has been a favorite among foodies since it first opened it doors.  A devotee to the local/sustainable movement, Chef Manresa uses produce grown exclusively for him by Cynthia Sandberg at her Love Apple Farm and is harvested only the day it is intended for use.
Kinch is a 1981 graduate of Johnson and Wales Culinary Academy in Rhode Island.  After graduation he took his knives to New York City were he worked at Hotel Parker Meridian and soon found himself the executive chef at La Petite Ferme specializing in French country fare.  That lead him to Beaune, France to learn from Marc Chevillot at the Hotel de la Poste.  Kinch's travels were not over as he returned to New York to work at the Quilted Giraffe before heading on to Fukuoka Japan, San Francisco, Wertheim, Germany, Vezeley, France, San Sebastian, Spain and finally back to Northern California.
Kinch's Basque recipes (the product of both French and Spanish influence) should prove a prime match-up for the Iron Chef who is a graduate of the first class of the French Culinary Institute and who's Spanish restaurant Bolo was the first celebrated Spanish restaurant in the US.  With a sustainable farmer on the judges' table and a sustainable farming advocate as the challenger, is it any wonder the Secret Ingredient was a vegetable?
Battle: Cabbage airs just after the season three premiere of Ultimate Recipe Showdown with host Guy Fieri.